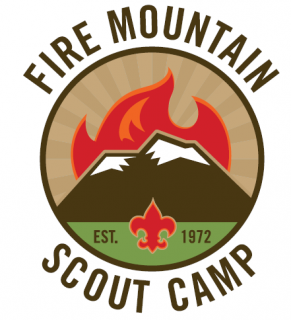 Who We Are:
The Mount Baker Council of the Boy Scouts of America directly serves thousands of youth in Snohomish, Skagit, Whatcom, Island, and San Juan Counties in Washington State. Each summer, more than 1500 young people ages 8-18 will attend Fire Mountain Scout Camp to experience outdoor adventure in one of the premier scout camping facilities on the West Coast.
Who You Are:
A dynamic and enthusiastic individual eager to facilitate entertaining and educational experiences in the outdoors for young people of all ages.

A talented and skilled individual who can provide a unique and valuable service to the Scouts who will attend Fire Mountain.

A young person (or at least young at heart!) with a genuine interest in spending a summer - in a beautiful and exhilarating setting - helping other young people like yourself to experience the best that Scouting has to offer.
If any of these people are you, you might belong on the Fire Mountain Scout Camp Staff. Apply now to serve on our staff in Summer 2022! If you have a resume and/or certifications you would like to be included please email them to the Camp Director - Sven Gilkey - at sven.gilkey@scouting.org.