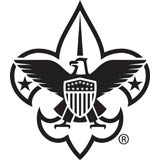 Lake Erie Council Camp Staff Application 2019
Use this form to apply for Camp Staff at Firelands Scout Reservation, Beaumont Scout Reservation, or Camp Stigwandish.
Learn more about our Cub Scout, Webelos, and Scouts BSA Resident Camp Programs.
This online application should take you between 20 and 30 minutes to complete. Please review the information beforehand and be prepared to complete the entire application in one sitting.
To complete the application we recommend having the following prepared before you begin.
Employment / School reference including contact information
Personal reference including contact information
Essay Questions

Why are you interested in working at Scout Camp?
Describe your life/work experience as they relate to working with youth.
Describe what Customer Service means to you.
What impact do you believe you would have serving as a camp staff member of Lake Erie Council?
We are looking for exemplary individuals to build our 2019 Summer Camp Staff! Help us teach Scouting skills in the great outdoors while building the character of the young people who call our camps home. Please fill out this application to be considered for an interview. You do NOT have to have Scouting experience to apply. Simply a positive attitude, willingness to learn and work with others, and a drive to provide great customer service!
Thank you for your interest in working at Lake Erie Council Camps!
Questions? Please contact Phil Williams (Beaumont), Jarrod Blundy (Firelands), or Brittany Dunne (Camp Stigwandish).
The Lake Erie Council, Boy Scouts of America is an equal opportunity employer. The Lake Erie Council does not discriminate in employment on account of race, color, religion, national origin, citizenship status, ancestry, age, sex, sexual orientation, marital status, physical disability, military status, or unfavorable discharge from military service.
In accordance with Boy Scouts of America qualifications and requirements, I hereby subscribe to the Scout Oath or Promise, Law, and the declaration of religious principle. I agree to abide by the Charter, Bylaws, and Rules and Regulations of the Boy Scouts of America.
Applicants are not required to give any information on this form that is prohibited by federal, state, or local law.
All camp staff members must be or become registered members of the Boy Scouts of America.