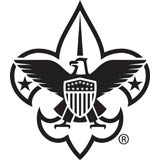 Lake Erie Council Camp Staff Application 2019
Use this form to apply for Camp Staff at Firelands Scout Reservation, Beaumont Scout Reservation, or Day Camp.
This online application should take you between 20 and 30 minutes to complete. Please review the information beforehand and be prepared to complete the entire application in one sitting.
To complete the application we recommend having the following prepared before you begin.
Employment / School reference including contact information
Scouting / Community reference including contact information
Essay Questions

What are some of the reasons you want to work at summer camp?
Describe your experience and education as it would apply to working with youth at summer camp.
Describe any additional skills you possess that would be beneficial as a camp staff member.
We are looking for exemplary individuals to build our 2019 Summer Camp Staff! Help us teach Scouting skills in the great outdoors while building the character of the young people who call our camps home. Please fill out this application to be considered for an interview. You do NOT have to have Scouting experience to apply. Simply a positive attitude, willingness to learn and work with others, and a drive to provide great customer service!
Thank you for your interest in working at Lake Erie Council Camps!
Questions? Please contact Phil Williams (Beaumont), Jarrod Blundy (Firelands), or Brittany Dunne (Adventure Camp).