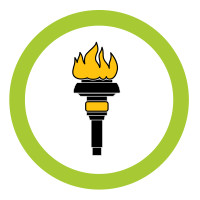 USE THIS FORM FOR REQUIREMENT 7: (Each Scout MUST complete this form separately to receive credit.)
7. With your parent's and counselor's approval, do ONE of the following:
(a) Visit your city, county, or state public health agency.
(b) Familiarize yourself with your city, county, or state health agency's website.
After completing either 7a or 7b, do the following:
(i) Compare the four leading causes of mortality (death) in your community for any of the past five years with the four leading causes of disease in your community. Explain how the public health agency you visited is trying to reduce the mortality and morbidity rates of these leading causes of illness and death.
(ii) Explain the role of your health agency as it relates to the outbreak of diseases.
(iii) Discuss the kinds of public assistance the agency is able to provide in case of disasters such as floods, storms, tornadoes, earthquakes, and other acts of destruction. Your discussion can include the cleanup necessary after the disaster.
USE THIS FORM TO COMPLETE THE REQUIREMENTS ABOVE. WHEN YOU HAVE FILLED THIS OUT, HIT "SUBMIT" TO GET CREDIT FOR THIS REQUIREMENT.
(TIP: Use notebook paper or the Public Health Merit Badge Worksheet to complete your replies FIRST, then fill out this form.)