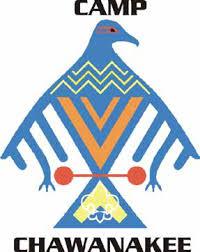 Camp Chawanakee
Seasonal Employment Application
Information About Employment
Camp Chawanakee is one of the premier Scout camps in California. Situated on the banks of Shaver Lake in the high Sierra's, Chawanakee is operated by the Sequoia Council, Boy Scouts of America. The camp annually plays host to more than 3,000 Scouts and Scouters.
The camp is dedicated to supporting each troop's outdoor and advancement program while giving each boy an enriching long term camping experience.
Opportunities to serve Scouting as a member of the Chawanakee staff are available to outstanding applicants. Competition for employment is keen; the jobs demanding; the experience exhilarating.
Applicants are considered for positions without regard to race, color, religion, sex, national origin, age (if over 18), marital status, veteran status or the presence of a health problem or handicap that is unrelated to your ability to perform the job requested.
The minimum age accepted is 16. Boy Scouts of America standards require ages 18 and 21 minimum for some positions (see page 2). Applicants must be registered members of the Boy Scouts of America or agree to become members before employment begins.
The principles of the Scout Oath or Promise and Law must be practiced as a way of life.
The staff is expected to set an example of excellence in Scouting which includes the proper wearing of the scout uniform.
Salary is based on position responsibility with consideration given to individual experience.
Review the list of jobs in the various departments and indicate three preferences on the application. A brief resume of your experience for each of your choices is requested.
Fill out your application early. You will be notified of the interview schedule by the middle of March.
Representative Chawanakee Jobs
Business

Food Service
Food Service Manager (A)
A.M. Shift Lead / Cook (A)
P.M. Shift Lead / Cook (A)
Dining Hall Steward (B)
Kitchen Assistant

Trading Post
Trading Post Manager (B)
Trading Post Assistant

Administration
Program Director (A,C)
Family Camp Host (A)
Camp Commissioner (B)
Office Manager (B)

Program

C.O.P.E. Director (A,C)
C.O.P.E. Assistant (B)
Climbing Director (A,C)
Asst. Climbing Director (B)

Handicraft Director (B)
Handicraft Instructor

Shooting Sports Director (A,C)
Rifle Range Director (A,C)
Shooting Sports Assistant
Archery Range Director (B)
Archery Assistant

Nature Director (B,C)
Nature Instructor

Scoutcraft Director (B)
Scoutcraft Instructor

Horsemanship Director (A)
Horsemanship Assistant (B)

Eagle Point Director (B)
Eagle Point Assistant
Trail Instructor (B)

Waterfront Director (A,C)
Waterfront Instructor

Code for symbols in parenthesis behind positions:

A - Age 21 required
B - Age 18 required
C - Will need to be National Camp School Certified
D – Need a valid driver's license

OTHER AREAS YOU CAN HELP WITH

Ceremonial Campfires
Campfires
Flag Retirements
Flag Time Program
Competitive Events

Dining Hall Songs & Skits
FLag Songs & Skits
Outpost Story Telling
Equipment / Supply Delivery
General Program