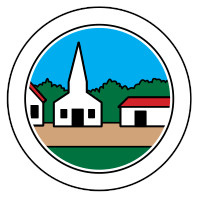 The Million Minute Challenge, a Community Service Campaign
The Mount Baker Council is challenging every Scout and adult (leader or parent) to participate in a Community Service Campaign for the month of August. One million minutes of service = 16,666 hours. There are about 3,500 Scouts in our Council. That breaks down to 286 minutes, or 4.75 hours per Scout. We are also encouraging adults, family members, and friends to join in the fun and give back to your community.
Participation is easy – pick a service project and record your hours using this survey. We want to track EVERY minute from EVERY person – Scout, sibling, friend, or adult. We will be tracking hours on the Mount Baker Council website, so update your hours as soon as you do them so we can see where we're at.
The top 3 Units (measured by minutes per registered Scouts) will receive a free weekend of camping at Fire Mountain; redeemable as soon as this type of activity is allowed at Camp.
If you need ideas for what you can do to give back to your community, there is a list on the Mount Baker Council Virtual Campsite – Service Projects page. You are also welcome to come up with your own ideas.
Keep up with your daily good turns, and help us reach our goal of One Million Minutes!